Science Ambassadors
Science Ambassadors have a very important role within our school, as they help us to achieve our Science Quality Mark and promote science by contributing to developing our science curriculum, completing surveys in the local area, and supporting pupils with scientific enquiries. They take part in regular meetings with Miss Wood and Miss Williams to discuss how to encourage every pupil to love learning about science.
Meet the Science Ambassadors: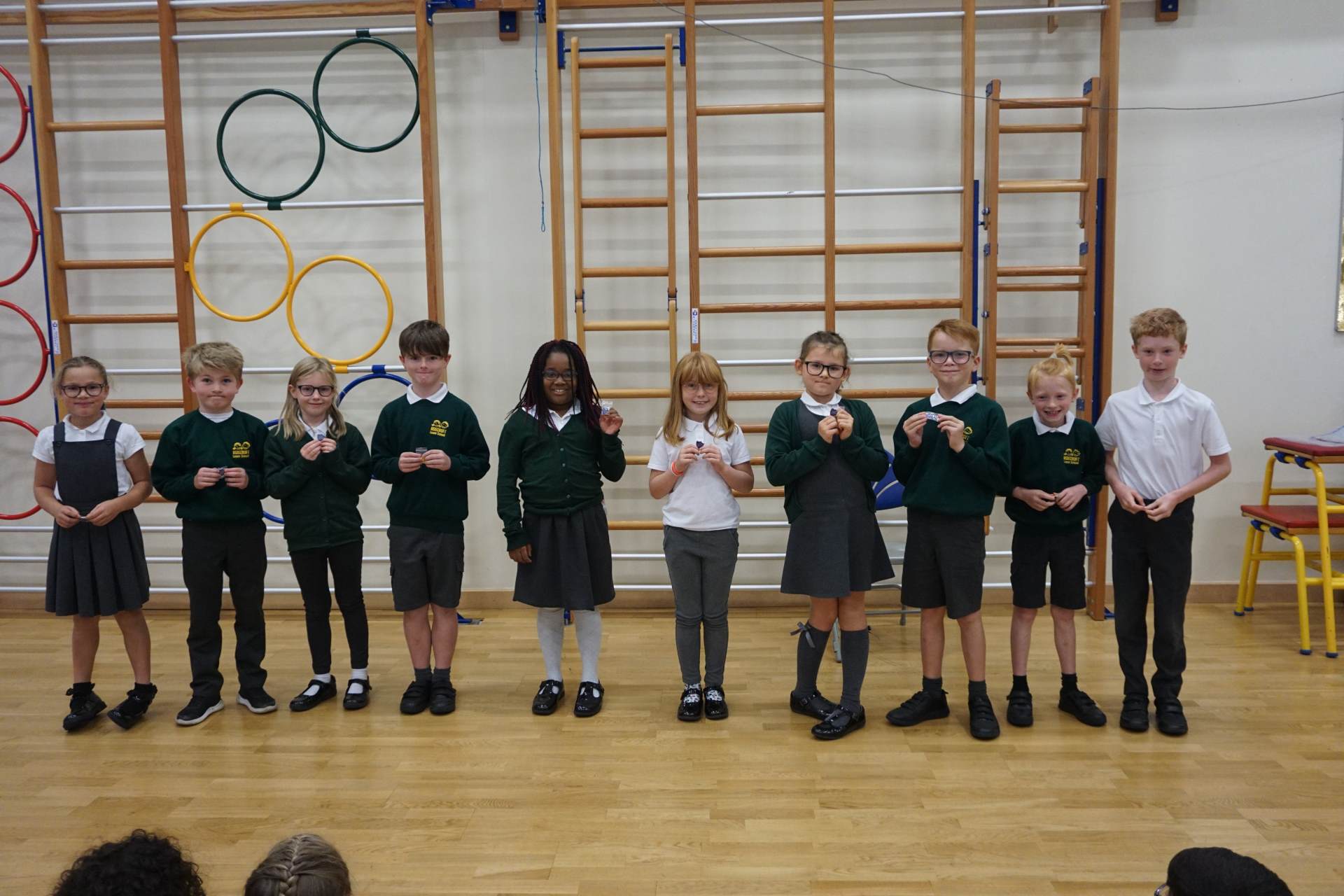 Junior R, Viktorija B, Aubree M, Noah J, Edith P, Flo E, Teddy C, Alanah Y, Zack C, Edward M-M and Jake D.
Events:
Supporting KS1 science experiments
Planning and organising Science Club
Working with our Eco Committee to complete litter picking around school
Working with our Parliament members to plant wildflowers around the school grounds